Frequently, I see articles in Cross Stitch magazines about the importance of storing your cross stitch stash well in order to be tidier and better organised. These articles usually recommend spending a small fortune on craft tote bags, storage solutions and attractive craft boxes. Now, while these are wonderful objects to own, they are not necessarily exactly what you – as an individual – need.
We all have our personal preferences for storing our stitching items. And, of course, many of us are naturally untidy too … leaving projects scattered around the home, and possibly gathering dust. So, let's take a look at how we can become better organized…
Where to begin
For many stitchers, it can be helpful to tidy and reorganize their equipment, before settling down to those cosy evening stitching sessions this coming autumn and winter.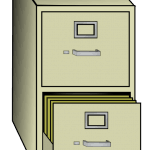 It's a good idea to go through your equipment and stores, maybe spend an evening exploring various boxes and piles of magazines and deciding what you can throw out. While also considering how your cross stitch stash storage could be improved, thus making everything easier to find, and tidier too.
The big surprise may be that you do not need that expensive storage tote bag after all.
As for me, I moved house two years ago, and when packing to move, I placed all my stitching paraphernalia in a filing cabinet. Two years on, I have organised that cabinet to be my perfect store of stitching goodies, even using suspension files to store patterns and magazines. For me, it works well.
Alternative ways to store your cross stitch stash
However, there are other ways to store your stash that do not cost a lot of money. These include the following:
1. Using various boxes and containers that have had other functions. Margarine boxes, washing machine tablets boxes, old film canisters, and the cardboard interiors of kitchen paper all have their useful functions for storing stitching items. If this all seems a bit unattractive, there are lots of ways you can brighten up these objects by covering with coloured paper, or by painting them.
2. Buying plastic storage cases intended for storing nails and screws, fishing equipment etc. in hardware stores. I recently bought an excellent craft storage box, ideal for keeping threads neat and easily accessible.
3. Storing your free cover kits from magazines in a separate box, rather than letting them get lost among your magazines. Remember that you may need to cut out the relevant instructions from the magazine to keep with the cover kits. Each cover kit comes with a needle, fabric and plenty of thread – so if the design of the kit does not appeal to you, you can keep these extras and ditch the design itself. If you are still puzzled as to how to use these items, then consider giving them to a stitching charity.
There are many people who advertise for cover kits to stitch for charity purposes. So it's a pity to leave these kits at the bottom of your work-box, unused.
Storage from another angle
Here's an interesting video from YouTube, where stitching veteran Pam shows us her methods, gained during 20+ years of stitching experience, for storing her cross stitch stash both at home and when she goes to work:
In the video, Pam relies on her master stash of DMC floss, keeping one of every color in organised bobbin storage boxes. Pam used to collect 'tins' and has used some of the large flat metal candy boxes to make her own bobbin storage containers. These stack well and take up very little room and clearly works for Pam.
Finally…
In the video above, Pam has created her own cross stitch stash storage solution from what she had available. I did the same with my filing cabinet solution. Do you store your stitching stash in unconventional ways?
I hope you enjoyed this article and found some of the ideas in it useful. I'd love to hear from you with any tips of your own, in the comments section below. I will always reply to you.
Click here to check out the vast range of cross stitch storage solutions on Amazon
Happy Stitching!
Scarlet, In the UK.