Native American Cross Stitch: A Heritage YOU Can Be Proud Of!
The Native American people are proud of their heritage and of their ways. They have endured many tragedies throughout history, but they have stood strong and not turned their backs on those that went before. It is because of their strength and heritage that many companies have designed Native American cross stitch charts to honor these indigenous people.
You can stitch many striking native american images, especially of warriors and wolves, in fine detail as a cross stitch pattern…
National native american heritage recognition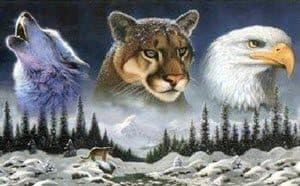 The month of November is a time to celebrate rich and diverse cultures, traditions, and histories and to acknowledge the important contributions of Native people. At this time, tribute is paid to the rich ancestry and traditions of Native Americans. Moreover, in 2008 President George W Bush designated the Friday after Thanksgiving as Native American Heritage Day.

This content is for members only.